Travels from: Masachussetts
Jessica Keener
Jessica Keener is the author of Strangers in Budapest (Algonquin, 2017), which was selected for the 2017 Indie Next List and has been featured as a Best New Book in Entertainment Weekly, Simple.com, and January Magazine. She's also the author of the novel, Night Swim (2012), a national bestseller, and Women In Bed (2013), a collection of short stories.
Jessica has many interests--nature, people, home design, books, music, travel--but in the end, all these things converge and root back to one thing that she finds compelling: how we relate to ourselves and to others. In Jessica's writing, she unravels interpersonal sagas and explores how people reshape their histories in a hopeful, life-altering way. Jessica believes we're all vessels of history, imagined or real. What drives people to make choices, good or bad? Writing is her way of delving into the complex nature of humanity.

Jessica also holds a long-standing interest in health that comes from her early experience with a life-threatening illness, and as a recipient of one of the first experimental bone marrow transplants in the late 1970's. Her short story, "Recovery," was inspired by this transformative event and won Redbook's second prize in fiction.
Keener is the recipient of a Massachusetts Cultural Council Artist's Grant and has been listed in The Pushcart Prize under "outstanding writers." She has taught literature and writing at Boston University, Brown University, U. of Miami, and GrubStreet, and has written more than a hundred feature articles for The Boston Globe. Her articles have also appeared in O the Oprah magazine, Poets & Writers, and others. A native New Englander, she lives in Boston with her husband.
Talks and Topics
Strangers in Budapest Multi-Media Presentation

Night Swim Multi-Media Presentation

Exploring the Intersection of Private Lives and Public Personas

The Writing Journey - Stories of Rejection, Joy and Persistence

Why Stories Matter - From Grimm's Fairy Tales to Strangers in Budapest. Engaging the audience to consider how our stories are the connective tissue of humanity, providing a safe way for children and adult to learn about the diversity of the human experience.

Oppression of Jews and Minorities, Then and Now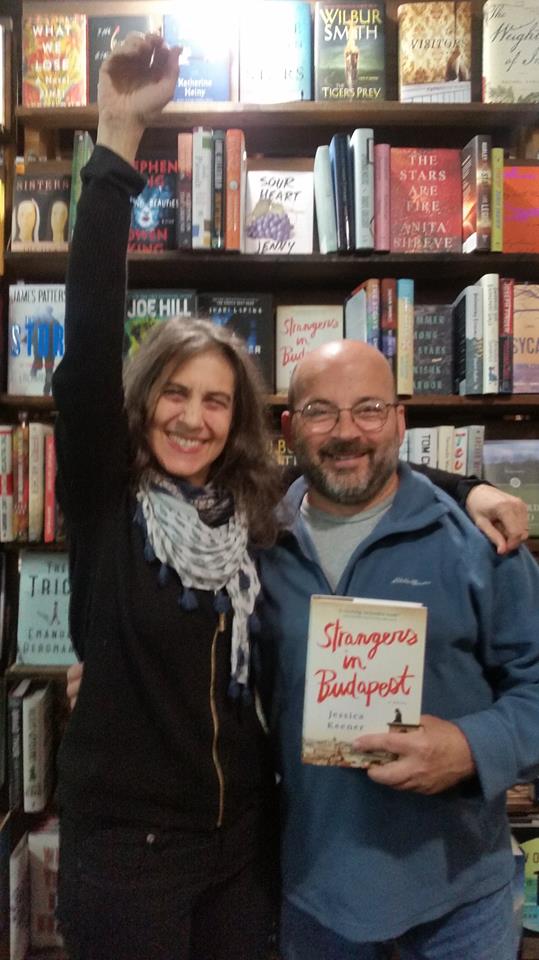 Check Jessica's Availability