Program Forecasting:  
Black History Month 2023
"I am what time, circumstance, history, have made of me, certainly, but I am also so much more than that. So are we all." – James Baldwin
February is Black History Month – though celebrating Black voices is a daily practice, this month is a time to come together and purposefully elevate them. From a National Book Award Winner to Kentucky State Poet Laureates, Authors Unbound has a plethora of authors for your February programming. Read on to find out more!
Frank X Walker
Voted one of the most creative professors in the south, Frank X Walker coined the term "Affrilachia" and co- founded the Affrilachian Poets, subsequently publishing the much-celebrated eponymous collection. A native of Danville, Kentucky, Walker is the first African American writer to be named Kentucky Poet Laureate.

Victoria Christopher Murray
In 2021, Victoria teamed up with NYT Bestselling author Marie Benedict, to co-author The Personal Librarian, the remarkable, little-known story of Belle da Costa Greene, J. P. Morgan's personal librarian—and one of the most prominent librarians in American history.

Jason Mott
Jason's fourth novel, Hell Of A Book, was released in the summer of 2021 and received the National Book Award for fiction. It's a story that goes to the heart of racism, police violence, and the hidden costs exacted upon Black Americans, and America as a whole.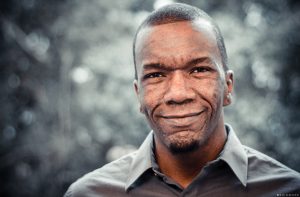 Crystal Wilkinson
Crystal Wilkinson is the national award-winning author and winner of a 2022 NAACP Image Award. Crystal has been nominated for both the Orange Prize and the Hurston/Wright Legacy Award, and she was named the Poet Laureate for Kentucky in 2021.

Bernice McFadden
Bernice L. McFadden is the author of ten critically acclaimed novels and the winner of a 2017 American Book Award and the NAACP Image Award for Outstanding Literary Work, Fiction.

For more wonderful options for Black History Month programming and any other event you're planning, visit our website – where you can search by many specific topics, genres and categories!
Search by: Black Voices