Indigenous Peoples' Day celebrates and honors Native Americans, their resilience in spite of facing genocide, forced assimilation, and racism, and their contributions throughout time. We are honored to work with many indigenous authors from across North America. Whether they are writing about present day, the past, or the future, and for children or adults, these authors share complex stories of thriving.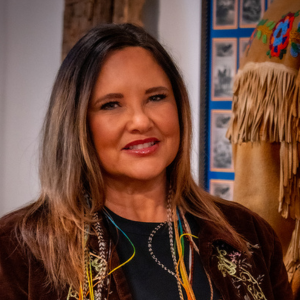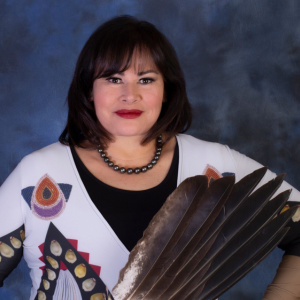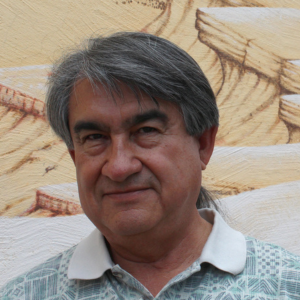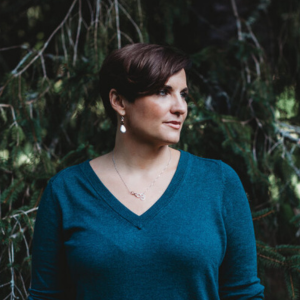 Lisa Bird-Wilson is a Saskatchewan Métis and Cree writer whose work appears in literary magazines, newspapers, and anthologies across Canada. Her most recent book, Probably Ruby, is published internationally and was shortlisted for the Governor General's Literary Award, Amazon First Novel Award, and won two Saskatchewan Book Awards including Book of the Year. Her collection of short stories, Just Pretending won four Saskatchewan Book Awards, including 2014 Book of the Year. She also writes poetry.
Angeline Boulley, an enrolled member of the Sault Ste. Marie Tribe of Chippewa Indians, is a storyteller who writes about her Ojibwe community in Michigan's Upper Peninsula. Firekeeper's Daughter is her debut novel, was an instant #1 NYT Bestseller, and has received the Walter Dean Myers Award for Outstanding Children's Literature, the Printz Award, a William C. Morris award, and was an American Indian Youth Literature Award Honor Book.
Gregory Cajete's work is dedicated to honoring the foundations of Indigenous knowledge in education. Dr. Cajete is a Tewa Indian from Santa Clara Pueblo, New Mexico. He has served as a New Mexico Humanities scholar in ethnobotany of Northern New Mexico and as a member of the New Mexico Arts Commission. Dr. Cajete has authored five books, including Native Science: Natural Laws of Interdependence and A People's Ecology: Explorations in Sustainable Living.
Annette Saunooke Clapsaddle, an enrolled citizen of the Eastern Band of Cherokee Indians and resides in Qualla, NC with her husband, Evan and sons Ross and Charlie. Her debut novel, Even As We Breathe, was a finalist for the Weatherford Award and named one of NPR's Best Books of 2020. Her writing has appeared in several publications. After serving as executive director of the Cherokee Preservation Foundation, Annette returned to teaching at Swain County High School for over a dozen years.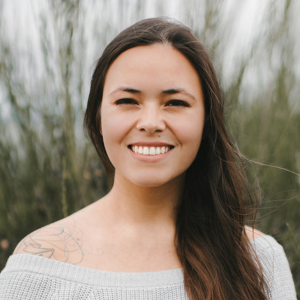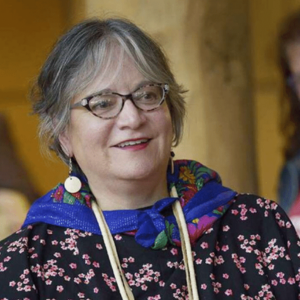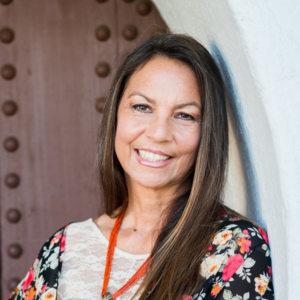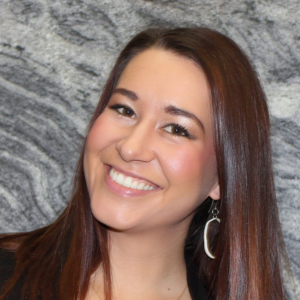 hristine Day is a citizen of the Upper Skagit Indian Tribe. Her first novel, I Can Make This Promise, was a best book of the year from NPR. Her second novel, The Sea in Winter, was a Top 10 Indie Kids' Next selection and an American Indian Youth Literature Award Honor Book. Her latest book, We Still Belong, teaches young readers that with all the very real problems they may face, they are worthy, their voices matter—and they belong.
Debra Magpie Earling was born in Spokane, Washington. Currently, she is an associate professor in the English Department there and teaches Fiction and Native American Studies. Her latest novel, The Lost Journals of Sacajewea is a devastatingly beautiful novel that challenges prevailing historical narratives of Sacajewea. Her first novel, Perma Red, received the Western Writers Association Spur Award, WWA's Medicine Pipe Bearer Award for Best First Novel, and other awards.
LDina Gilio-Whitaker (Colville Confederated Tribes) is a lecturer at CSU San Marcos and independent advisor on Indigenous environmental issues. She is  sought-after as a speaker on conservation, law, science, government, & more. Her work has appeared in Indian Country Today, High Country News, Sierra Magazine, Time.com, and more. Her newest book is critically acclaimed and award-winning: As Long as Grass Grows: The Indigenous Fight for Environmental Justice from Colonization to Standing Rock.
Mariah Gladstone (Blackfeet, Cherokee) grew up in Northwest Montana. She is founder and CEO of Indigikitchen, an online cooking show dedicated to re-indigenizing our diets. Using foods native to their Americas, she gives viewers the important tools they need to find and prepare food in their own communities. She has been recognized as a "Luce Indigenous Knowledge Fellow" through the First Nations Development Institute, a "Culture of Health Leader" through the Robert Wood Johnson Foundation, and an MIT Solve Indigenous Communities Fellow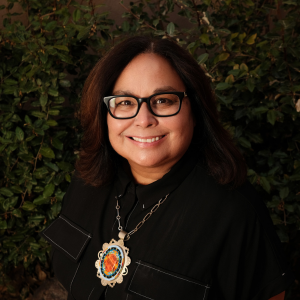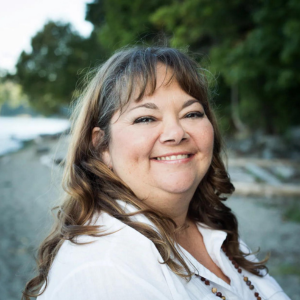 Laurel Goodluck is Mandan, Hidatsa from the prairies of North Dakota, and Tsimshian from the rainforest in Alaska. Her award-winning debut picture book, Forever Cousins, is followed by several more with heartwarming, humorous, & conceptual themes, including Rock Your Mocs (2023) and Too Much, My Great Big Native Family (2024). Belonging to an intertribal family is at the heart of her stories, encouraging children to realize their cultural experiences are unique.
Monique Gray Smith is an award-winning, best-selling author. In September 2022, she released her 4th children's picture book, I Hope with Orca Book Publishers. Monique's most recent book is Braiding Sweetgrass for Young Adults, which received the Sigurd F. Olson Nature Writing Award for 2022. Monique is Cree and Scottish and has been sober and involved in her healing journey for over 32 years. She is well known for her storytelling, spirit of generosity and focus on resilience.
Dr. Brandon Hobson is the author The Removed, as well as the novel, Where the Dead Sit Talking, which was a finalist for the 2018 National Book Award, winner of the Reading the West Award, and longlisted for the Dublin International Literary Award. He has won a Pushcart Prize, and his fiction has appeared in such places as McSweeney's, Conjunctions, American Short Fiction, NOON, and elsewhere. In 2022, Brandon was awarded a Guggenheim Fellowship.
Linda Hogan is former faculty at Indian Arts Institute, Writer in Residence for The Chickasaw Nation, Professor Emerita for University of Colorado, and an internationally recognized public reader, speaker, and writer of poetry, fiction, and essays. Her writing includes the novel Solar Storm, a finalist for the International Impact Award and New York Times Notable Book of Year, and the Pulitizer Prize-nominated book-length poem Rounding the Human Corners.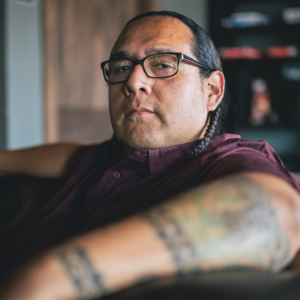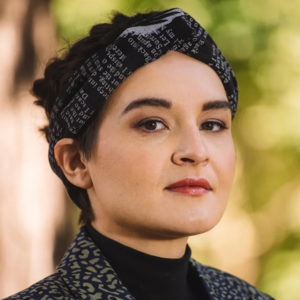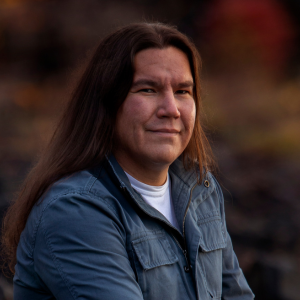 Oscar Hokeah is a Native American writer of literary fiction, interested in capturing intertribal, transnational, and multicultural aspects within two tribally specific communities: Tahlequah and Lawton, Oklahoma. His debut novel, Calling for a Blanket Dance, was longlisted for the 2023 Andrew Carnegie Medal for Excellence in Fiction. Hokeah has written for Poets & Writers, Literary Hub, and elsewhere. Hokeah spent decades empowering Native American communities, currently, in his work for Indian Child Welfare.
Darcie Little Badger is a Lipan Apache writer with a PhD in oceanography. Her critically acclaimed debut novel, Elatsoe, was featured in Time Magazine as one of the best 100 fantasy books of all time. Her second fantasy novel, A Snake Falls to Earth, received a Nebula Award, an Ignyte Award, and a Newbery Honor. In it, Darcie draws on traditional Lipan Apache storytelling structure to weave another unforgettable tale of monsters, magic, and family.
Stephanie is Kanien'kehá:ka (Mohawk) with ancestors rooted in Six Nations of the Grand River Territory and Europe. She regenerates soil, reintegrates mycelium, restores and restories Ecosystems at Sky World Apothecary and Farm, teaches about the connection between plants, land, humans, culture, and kin through a decolonial lens at Seed, Soil, + Spirit School; and is Co-founder and Relationships and Reciprocity Co-Director at the Northeast Farmers of Color Land Trust.
Waubgeshig Rice is an author and journalist from Wasauksing First Nation on Georgian Bay. His first short story collection, Midnight Sweatlodge, was inspired by his experiences growing up in an Anishinaabe community, and won an Independent Publishers Book Award in 2012. His debut novel, Legacy, followed in 2014.  His latest novel, Moon of the Crusted Snow, became a national bestseller and received widespread critical acclaim, including the Evergreen Award in 2019.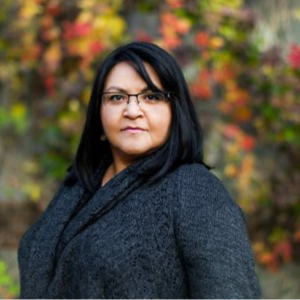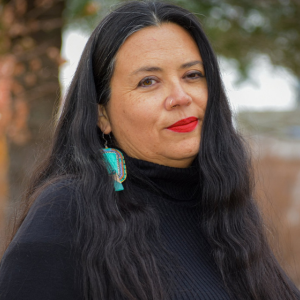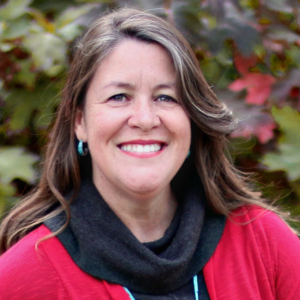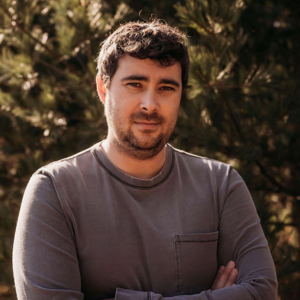 Eden Robinson is an award-winning Indigenous writer from Canada. She is a member of the Haisla and Heiltsuk First Nations. Robinson is the author of the short story collection Traplines which won the Winifred Holtby Prize for best first work of fiction and was a New York Times Notable Book. Her critically-acclaimed and award-winning work includes the Trickster trilogy, which has been adapted for TV in Canada, and Monkey Beach, which is required reading in schools across Canada.
Andrea L. Rogers is a writer from Tulsa, Oklahoma and a citizen of the Cherokee Nation of Oklahoma.  She graduated from the Institute of American Indian and Alaskan Arts with an MFA in Creative Writing. Her book Mary and the Trail of Tears: A Cherokee Removal Survival Story was named an NPR Best Book of 2020 by both NPR and American Indians in Children's Literature. She is currently revising a mystery, writing a horror novel, and working on a series of picture book manuscripts.
Best-selling author Traci Sorell writes inclusive, award-winning historical and contemporary fiction and nonfiction for young people. A two-time Sibert Medal and Orbis Pictus honoree, several of her books have also received awards from the American Indian Library Association. A former federal Indigenous law attorney and policy advocate, Traci is a Cherokee Nation citizen and first-generation college graduate. She lives within her tribe's reservation in northeastern Oklahoma.
Morgan Talty is a citizen of the Penobscot Indian Nation where he grew up. He received his BA in Native American Studies from Dartmouth College and his MFA in fiction from Stonecoast's low-residency program. His debut story collection Night of the Living Rez won the New England Book Award for fiction, is set in a Native community in Maine and explores what it means to live, survive, and the persevere after tragedy. Talty's work has appeared in Granta, The Georgia Review, Shenandoah, TriQuarterly, and elsewhere.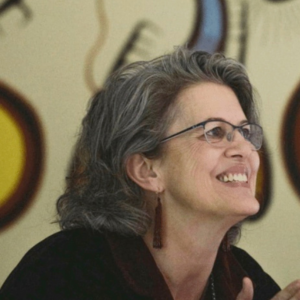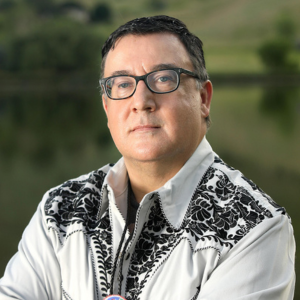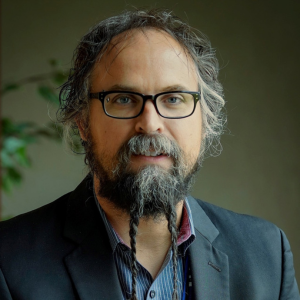 Robin Wall Kimmerer is a mother, scientist, decorated professor, and enrolled member of the Citizen Potawatomi Nation. She is the author of Braiding Sweetgrass: Indigenous Wisdom, Scientific Knowledge and the Teachings of Plants, which has earned Kimmerer wide acclaim. Her first book, Gathering Moss: A Natural and Cultural History of Mosses, was awarded the John Burroughs Medal for outstanding nature writing, and her other work has appeared in Orion, Whole Terrain, and numerous scientific journals.
Barbara Moktthewenkwe Wall is a Bodwewaadmii Anishinaabekwe of the Citizen Potawatomi Nation in Shawnee, Oklahoma and a traditional Knowledge Holder. She is a storyteller, educator, professional engineer, writer, and dreamer. Barbara retells Anishinaabe stories to audiences of all ages, weaving together teachings, humour and song. Barbara's essay "Nokmisag: Bemnigying" is the final piece in the forthcoming Grandmothers and Grandmothering: Creative and Critical Contemplations in Honour of our Women Elders.
David Heska Wanbli Weiden, an enrolled citizen of the Sicangu Lakota nation, was named by the New York Times as one of "the most critically acclaimed young novelists working now." His debut novel, Winter Counts, was called a "once-in-a-generation thriller" by the Los Angeles Timesand one of the "best crime novels of all time" by Parade magazine. Weiden is the first Native American author to win an Anthony Award and the Thriller Award, and the second to be nominated for the Edgar Award.

Kyle Whyte is George Willis Pack Professor of Environment and Sustainability at the University of Michigan. His research addresses moral and political issues concerning climate policy and indigenous peoples. Kyle currently serves on the White House Environmental Justice Advisory Council and is involved with a number organizations that advance Indigenous research and education methodologies. He is an enrolled member of the Citizen Potawatomi Nation.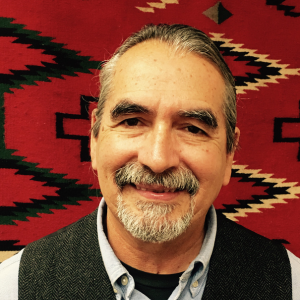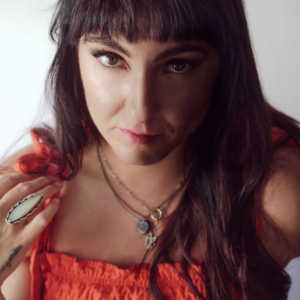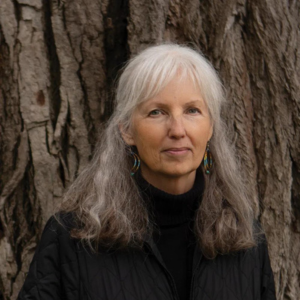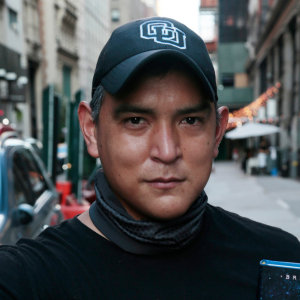 Daniel Wildcat, Ph.D., is a professor at Haskell Indian Nations University in Lawrence, Kansas, and an accomplished scholar who writes on Indigenous knowledge, technology, environment, and education. A Yuchi member of the Muscogee Nation of Oklahoma, Wildcat recently formed the American Indian and Alaska Native Climate Change Working Group, a tribal-college-centered network of individuals and organizations working on climate change issues. He is the author, most recently, of Red Alert! Saving the Planet with Indigenous Knowledge.
Erika T. Wurth's novel White Horse is a New York Times editors pick, a Good Morning America buzz pick, and an Indie Next, Target book of the Month, and BOTM Pick. She is both a Kenyon and Sewanee fellow, has published in The Kenyon Review, Buzzfeed, and The Writer's Chronicle, and is a narrative artist for the Meow Wolf Denver installation. She is an urban Native of Apache/Chickasaw/Cherokee descent. She lives in Denver with her partner, step-kids and two incredibly fluffy dogs.
Diane Wilson (Dakota) is a writer, educator, and environmental advocate, who has published four award-winning books as well as essays in numerous publications. Her novel The Seed Keeper was awarded the 2022 Minnesota Book Award for Fiction. Recently, she co-authored a 2022 picture book, Where We Come From, Wilson is a Mdewakanton descendent, enrolled on the Rosebud Reservation. She lives near the St. Croix River in Minnesota.
Author and filmmaker Brian Young is an enrolled member of the Navajo Nation and grew up on the Navajo reservation in Arizona. Brian earned his BA in film studies at Yale University and his MFA in creative writing at Columbia University. Brian currently lives in Brooklyn, NY. His debut book, Healer of the Water Monster, is an American Indian Youth Literature Award Winner and is followed by a not-to-miss companion book, Heroes of the Water Monster.