by Lauren Sommer and Malaka Gharib
A kid's guide to climate change (plus a printable comic)
Are you a kid — or do you know a kid — who is learning about climate change?
It can be hard to know where to start. So we made a guide about how it's changing the planet and how to deal with the big feelings you might have when you hear about it. Click here to print a paper version of this comic at home or in your classroom, and here's more information about how we made this.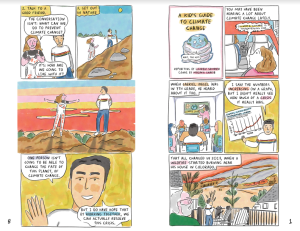 Read the full story here.