Travels from: Pennsylvania
Marie Benedict
As a young woman, Marie Benedict was gifted a book by a treasured aunt — who also happened to be an English professor — that opened her eyes to the hidden world of women's stories and voices that lurked in the shadows of the past. The epiphany she experienced while immersed in this particular book, The Mists of Avalon, is one she hopes to share with the readers of her own books, as she unearths important, but unknown, historical women from the detritus of the past and brings them into the light of modern day where their very contemporary contributions and issues can be explored.
Marie's route to authorship was circuitous — involving a decade as a commercial litigator in New York City and failed aspirations at becoming an archaeologist — but now that she's arrived, she is wasting no time in writing her narratively connected series of historical novels, that began with The Other Einstein, the story of Einstein's first wife, a physicist who made important contributions to his theories, continued with Carnegie's Maid, the tale of an Irish immigrant woman who influenced Carnegie's transformation into the founder of free libraries, and persists with The Only Woman In The Room.
This latest novel shares the astonishing narrative of a young Jewish women in 1930s Vienna, married to Austria's richest man, an arms dealer to Mussolini and then Hitler, who escapes to the Hollywood film world but, desirous of striking out against the Nazis, invents a ground-breaking weapons system, if only the Navy would use an invention made by a woman; it is the story of the movie star known as Hedy Lamarr, whose creation later became the foundation for wi-fi. And these books are only the beginning.
Marie, a magna cum laude graduate of Boston College and a cum laude graduate from the Boston University School of Law after which she practiced as a commercial litigator in New York City for a decade, lives in Pittsburgh with her family. Writing as Heather Terrell, Marie also published the historical novels The Chrysalis, The Map Thief, and Brigid of Kildare.
Talks and Topics
The Only Woman in the Room, Author Presentation

Carnegie's Maid, Author Presentation

The Other Einstein, Author Presentation

Reclaiming Women's Voices: Historical and Modern

Women and the Sciences: Inventions, Attributions, and Marginalization

The Depiction of Women Across Time and Its Impacts on Current Gender Perceptions

The Contributions of Historical Women to Our Modern World

Writing Women Back into History: Creating Narratives for the Past and Today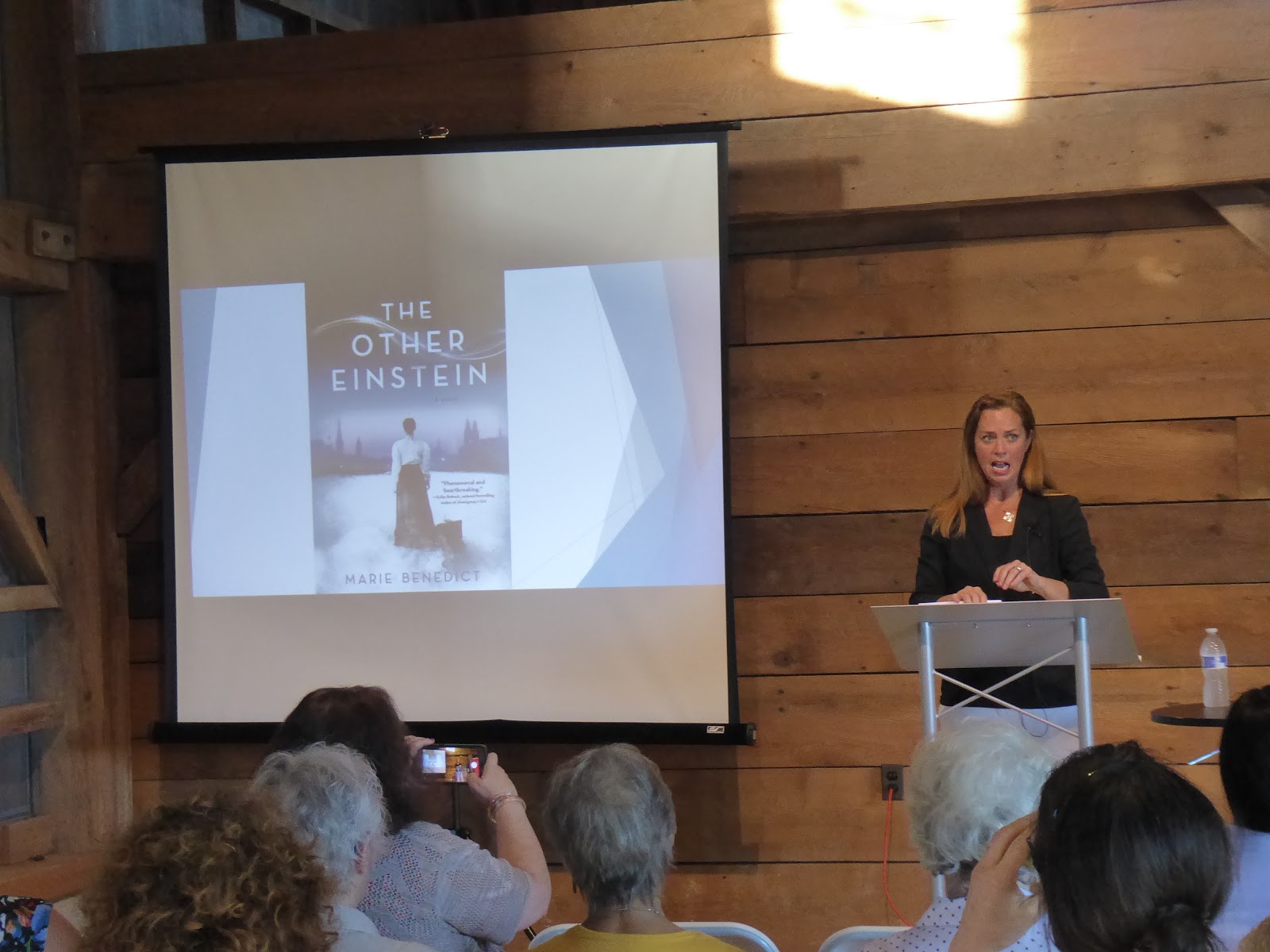 Check Marie's Availability