Crystal Wilkinson
Crystal Wilkinson is the award-winning author of The Birds of Opulence (winner of the 2016 Ernest J. Gaines Prize for Literary Excellence), Water Street and Blackberries, Blackberries. Nominated for both the Orange Prize and the Hurston/Wright Legacy Award, she has received recognition from The Kentucky Foundation for Women, The Kentucky Arts Council, The Mary Anderson Center for the Arts, The Fine Arts Work Center in Provincetown and is a recipient of the Chaffin Award for Appalachian Literature. She has been nominated for a Pushcart Prize and her short stories, poems and essays have appeared in numerous journals and anthologies including most recently in the Oxford American and Southern Cultures.
Her most recent novel, a lyrical exploration of love and loss, The Birds of Opulence centers on several generations of women in a bucolic southern black township as they live with and sometimes surrender to madness.
Crystal identifies as a southern, feminist fiction writer, and grew up in the hills of Kentucky. She currently teaches at the University of Kentucky where she is Associate Professor of English in the MFA in Creative Writing Program. She had her partner, poet and artist Ron Davis, own Wild Fig Books & Coffee which is located in the North Limestone neighborhood in Lexington.
Talks and Topics
The Birds of Opulence: Black Women and Mental Health

The Lure of Imaginary People: Readers and Writers

Writing from the Belly and the Heart: Fiction Workshop

Writing Your Family: Fiction Workshop

Mining Memories: Multiple Genre Workshop on Ancestry

Birth of a Story in an Hour or Less: Fiction Workshop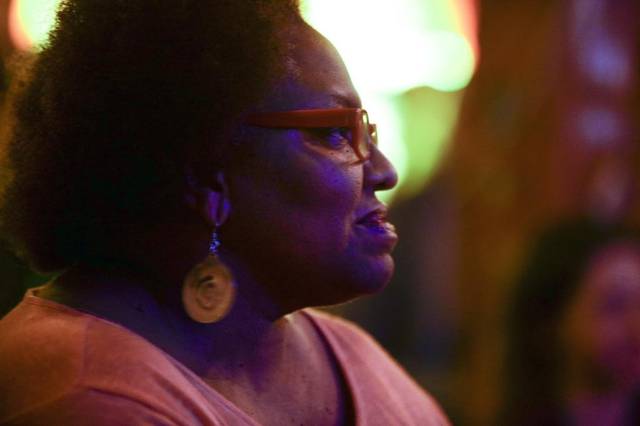 Check Crystal's Availability